Solskjaer on forward's loan move, Man Utd co-chairman puts club up for sale as shares
Jesse Lingard: Ole Gunnar Solskjaer says Man Utd forward's loan move to West Ham was a 'no-brainer'
Lingard has scored four goals in six appearances since joining the Hammers in January and David Moyes said last month that they would look at making the deal permanent.
The England international had not started a Premier League game for Manchester United for over a year but Solskjaer says he is "finally back to himself".
"It has really worked out for Jesse, for David and for us as a club as well," said Solskjaer, who will not have to face Lingard on Sunday as he cannot play against his parent club.
"We know Jesse's position is a 10 and we've got Bruno (Fernandes) there.
"For me, it was a no-brainer to get Jesse a chance to prove himself and play some football again. He has been really bright for them. He's finally back to himself."
West Ham have been the surprise package in this season's Premier League and sit two points outside the top four ahead of Sunday's trip to Old Trafford. full story 
Man Utd co-chairman Avram Glazer puts £70m worth of shares in the club up for sale
Avram Glazer's personal share in club would reduce to 10.2 per cent and Glazers' overall ownership would go down to just below 75 per cent if the shares are sold; Manchester United recently announced a 16 per cent rise in debts over the last year due to the coronavirus pandemic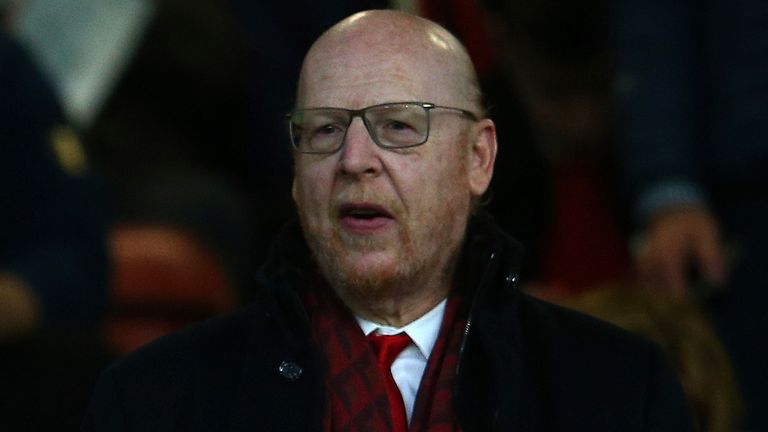 The club announced "the offering of 5,000,000 of its Class A Ordinary Shares by the Avram Glazer Irrevocable Exempt Trust", following Thursday's Europa League draw with AC Milan.
The offering is expected to close on Tuesday and the current New York Stock Exchange valuation of $20.13 (£14.44) per share would mean he is in line to rake in $100.65m (£72.2m).
The club confirmed: "Manchester United will not receive any proceeds from the sale of the Class A shares, which have a tenth of the voting rights of Class B shares."
Avram Glazer's personal stake would reduce to 10.2 per cent if they are sold, reducing the Glazer family's ownership from 78 per cent to 74.9 per cent.
The owners completed their leveraged buyout in 2005 and United last week revealed debt was up 16 per cent to £455.5m following 12 months of the coronavirus pandemic.
Earlier in March, United's executive vice-chairman Ed Woodward said the club was making clear signs of progress under Ole Gunnar Solskjaer after the club's latest financial results were released.